These pictures are links to the farms website you too can have your add featured here contact a board member to find out how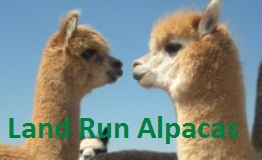 New News:::::
Want to thank the sponsors of the Seminar, Rock'n D Enterprises, Prairie States Insurance, Hilton Gardens, and of course Mazuri Feed.
Welcome to Alpacas of Oklahoma
What: January 2017 Alpacas of Oklahoma Education Event!!!!!
Special Guest Lecturer and Workshop Leader: Dr. Norm Evans. Yes, the man who literally wrote the book on alpaca care: Alpaca Field Manual. (If you own the book, check the author's note and you will see A-OK's own Dr. Stephen Hull Ph.D. listed as a contributor, consultant and field colleague.)
Workshop Schedule: Sessions begin Saturday, January 21st at 9:30 a.m.
Working Lunch provided for attendees 11:30 a.m. until 1:00 p.m. A-OK business meeting, all attendees invited to participate.
Afternoon Sessions begin at 1:00 p.m. and conclude approximately 4:00 p.m.
Informal questions and answer session until 6:00 if desired.
After sessions conclude, participants free to return home or stay in Oklahoma City for an evening on their own – the Hilton Garden Inn is located in the heart of Oklahoma City's acclaimed Bricktown and near Oklahoma River Attractions.
Topics for your enjoyment and education: Fiber is our product. Learn how to get the best from your alpacas: Alpaca fleece/fiber health tips, fleece traits important to mills and commercial fiber usage, management tips to optimize alpaca fiber health: nutritional, environmental, male-female genetic considerations, tips on safe and unsafe forage.
Individual Considerations: (flexibility) Participants may come in on Friday night or arrive Saturday morning. Attendees can stay Saturday night for a night on the town or head home Saturday evening.
Costs: Workshop Fee: $75 per farm (up to 2) for A-OK members. $125 per person for non A-OK members (yes we want you to join A-OK – Calendar year membership $75.00.)
Hotel Room: $129.00 + tax per night. (individual pay) Special rate only good through January 2nd, 2017. Blocked rooms for A-OK.
Saturday Lunch: included in registration fee.
Supper/Saturday evening meal and activities: (individual pay) You are in the heart of bricktown with several nice restaurants, a movie theater, shopping and other activities in easy walking distance.
Reserve your spots, today by sending your check payable to Alpacas of Oklahoma. Mail to _W. John Robinson, 780596 S. Highway 18, Agra, OK 74824 Questions: contact A-OK President: John B. Robinson 405-590-8552.
Dr. Evans is sponsored by Mazuri Feed. A-OK is providing the conference room, sound equipment and lunch. Promotion cash sponsor and coordinators of event: Bobby and Diane Dickerson Rock'n D Enterprises.
Thanks Bobby and Diane.
Special notes: For those staying either Friday night or Saturday or both, to receive the hotel room rate of $129, reservations must be made by January 2nd, 2017. After Jan 2nd the rate is not guaranteed and will be nightly rack rate! Make reservations early. Parking: very interesting— Three options: $20 valet for the day. $10 parking lot, about ½ block away, FREE parking at Bass Pro shop, about 2 blocks away.
Welcome to the official web site of Alpacas of Oklahoma, an affiliate of the Alpaca Owners Association. You have reached one of the most active regional Alpaca organizations in the country, dedicated to the "Ethical Promotion of all Things Alpaca."
Known by our members as "A-OK," Alpacas of Oklahoma provides a wide variety of services designed to support existing farms and ranches in addition to welcoming those who are new to our industry. We add value to the alpaca experience and give members a resource that supports the health and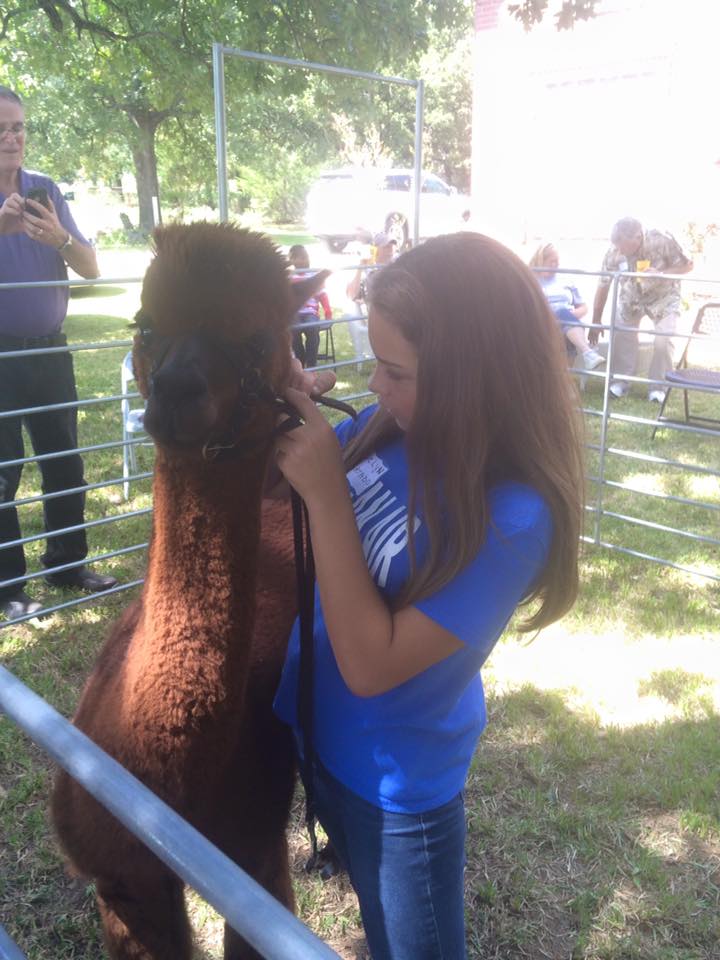 welfare of our wonderful, huggable friends.
We are proud to be a part of Oklahoma's growing agricultural tradition. This will be the web site to go to for locating Oklahoma alpaca farms to visit, high quality alpacas to purchase, first class educational programs and practical tips to help you enjoy your own alpaca experience.
Please browse the Alpacas of Oklahoma web site and learn more about the best state in the union to become part of the alpaca phenomenon.
.
We encourage our members to help future alpaca owners find the Alpacas of Oklahoma site, alpacasofoklahoma.com.  Please consider adding a link on your site.  Feel free to use this logo.
Here is a link to our Facebook site Alpacas of Oklahoma on Facebook just click the "F"