Jude Anderson
A-OK Alpaca Blast-Off
Halter Show—Regular Classes—Full Fleece, Bred and Owned with Championships and Judge's Choice (minimums met)
Group Classes – Get of Sire, Produce of Dam, Breeders Best Group of Three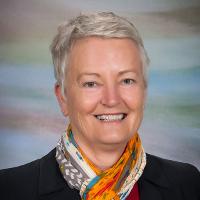 Senior Judge and Judge Trainer for all Certifications
Certifications
Huacaya Halter, Suri Halter, Fleece
Jude Anderson, along with her husband, Alan Cousill, has been breeding alpacas since 1991, in both Australia and the US. Currently, they own and breed alpacas in the US, a herd of quality suris and huacayas at Pucara International, a beautiful 105 acre farm at McMinnville, Oregon.
In 1994 Jude left school teaching to concentrate fully on the breeding and animal care of alpacas at Pucara Alpaca Stud in Australia.
An AAA judge since 1998, Jude gained AOA certification in 2002 and senior judge and judge trainer/instructor status in 2005. She also certified at the IAJS judging school in Peru in 2000. Since 1998 Jude has judged in Australia, USA, Canada, New Zealand, the UK, Sweden, and Norway. She is involved in the development and teaching at both halter and fleece judging clinics and works with apprentices to develop their skills. She has also trained British Alpaca Society judges in the UK.
Currently, Jude is Chair of the AOA Judges Advisory Committee and a halter liaison to the AOA Show Rules Committee.
Alongside Cheryl Gehly, Mike Safley, and Amanda VandenBosch, Jude authored The Art and Science of Alpaca Judging, a comprehensive judge training text also used extensively by alpaca breeders worldwide. Jude has also conducted seminars and spoken in Australia, New Zealand, Canada, USA, UK, and Germany on topics including breeding, reproduction and alpaca husbandry, alpaca fiber, conformation, selection, genetics, and nutrition.
Laurel Shouvlin
A-OK Rose Rock Re-Entry
Halter Show—Regular Classes – Full Fleece, Small Breeder with Championships and Judge's Choice (minimums met)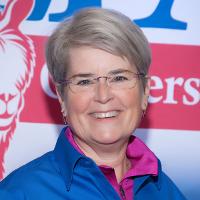 Certifications
Huacaya Halter, Suri Halter, Fleece, Performance
Laurel Shouvlin and her husband Tim have been raising alpacas since 1997 on Bluebird Hills Farm in Springfield, Ohio. Laurel has been fascinated with the camel family since her childhood and has also enjoyed working with natural fibers, learning to weave, knit and spin while in high school.
All facets of the alpaca industry appeal to her, including husbandry, fiber arts, veterinary medicine, breeding and birthing, and the show ring. She first considered becoming a judge after volunteering as a ring steward at various shows. Laurel believes the show ring is one of the best tools available to breeders to continue to improve both the fiber and conformation of alpacas in North America. The show ring also provides a great opportunity to help educate breeders about fleece and conformation.
Laurel has served as editor and publisher of the Ohio Alpaca Breeders Association magazine, Ohio Alpaca Life, as a director for the ARI, AOA, and the Suri Network. She feels privileged to have the opportunity to evaluate North American alpacas and their fleeces in AOA and international competitions.
Frauke Berman
A-OK Alpaca Blast-Off
Walking Fleece—Regular Classes with Color Championships
Fleece—Regular Classes with Color Championships
Special Awards – Judge's Choice, Best Hand, Best Brightness-Huacya, Best Luster-Suri, Best Crimp-Huacaya, Best Lock Formation-Suri, Spirit of the Fiber Industry, Best Prepared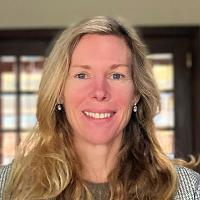 Certifications
Fleece
Frauke resides with her husband and four children in Manhattan and South Salem, New York.
She has a background in hospitality and interior design and showed horses back in Germany.
In design school she discovered alpaca fabrics and their unique qualities. Soon after, she visited several alpaca farms which consequently inspired her to acquire her first alpaca in 2014. Ever since, she passionately embraces learning about every facet of the industry.
In September 2021 she became a certified AOA fleece judge. Since December 2019 she has been working on completing her halter and performance judge certifications.
Frauke is enthusiastic about helping the alpaca industry continue to reach its vast potential.
David Barboza
A-OK Alpaca Blast-Off
Performance—Youth – Showmanship, Obstacle, Costume Class, Public Relations
Adult – Showmanship, Obstacle, Public Relations, Costume Class
Walking Fleece—Regular Classes with Color Championships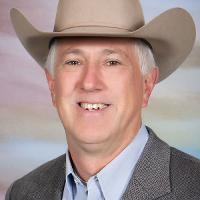 Certifications
Huacaya Halter, Fleece, Performance
David Barboza volunteering as a ring steward recognized the process and challenges that livestock judging presented and decided to attend the International Alpaca Judging School in 2001. After returning from Peru he began the AOA judges training program and completed his certification in both IAJS and AOA as a halter, fleece, and performance judge. He judged his first show in 2006 and has judged over 45 shows both in the US and Canada.
David served a 3-year term on the AOBA board serving as Secretary and President. Promoting youth involvement in alpacas he has been instrumental in developing alpaca youth judging contests throughout the US. To expand his knowledge of livestock, David is currently enrolled in Graduate Studies at Colorado State University. After serving 29 years in the fire service David continues to serve as a soldier in the California State Military Reserve and Mission Pilot in the Civil Air Patrol. He works in the alpaca industry dividing his time between his ranch, judging, and teaching seminars. In 2006, together with his wife Brenda, they started ACE, Alpaca Continuing Education, which provides cutting edge training and education for the alpaca breeder. Today David and Brenda run their ranch, RanchoNC Alpacas, in the foothills of Northern California and devote their attention to the alpaca industry.